Zeta Phi Beta Sorority, Inc. has long since understood the value of having auxiliary groups. As early as 1940, Zeta Phi Beta utilized contributions made by women who, for whatever reason, were not members of the organization. In fact, Zeta Phi Beta became the first Black Greek-lettered organization to develop both adult and youth auxiliary groups. Tau Psi Zeta Chapter also strongly values the support of these groups. As such, we are proud to be involved at the local level with our Amicae, Archonettes, Amicettes and Pearlettes auxiliaries. Please browse through the following pages to find out more about our auxiliaries and how you or someone you know can get involved.
AMICAE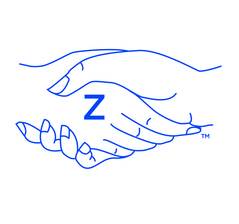 As early as 1940, graduate chapters of Zeta Phi Beta Sorority, Inc. had begun to realize the importance of the prestige, good will and cooperation of women who for various reasons were not members of any Greek-lettered organization. In 1948, with the recommendation of the Grand President, Lullelia Harrison, Zeta graduate chapters were allowed to organize auxiliaries that would be known as Zeta Amicae. These groups render valuable services to the Sorority and their respective communities.
The Tau Psi Zeta Chapter Amicae has proven to be an invaluable asset to the chapter. In addition to having their own programs and service events, they are dedicated to providing support to the chapter in any capacity. To learn more about the Amicae and how to get involved, please click the link Zeta Amicae of Alsip. For more information email:  
alsipamicae@gmail.com
YOUTH AUXILIARIES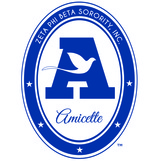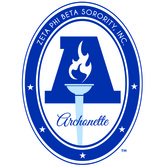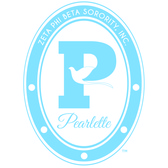 The first clubs were formed in the 1950's under the name of Zetalites, Amicettes and Archonettes. These clubs were composed of young ladies between the ages of 9 and 18 who were matriculating in junior and senior high school.
In July of 1994 at the 74th Boule, the national body officially adopted the Pearlettes as a national youth auxiliary of Zeta Phi Beta Sorority, Inc. In January of 1996, the age range was extended to age 8, instead of 7, in order to create a smooth transition from the Pearlette to Amicette group.
Tau Psi Zeta Chapter is proud to sponsor youth auxiliary groups in Alsip, IL and surrounding communities. These groups are designed to promote cultural, social and academic growth in a fun and supportive environment. Young ladies between the ages and 4 and 18 can participate in the following groups: Pearlettes (ages 4 to 8); Amicettes (ages 9 to 13); Archonettes (ages 14 to 18).
ZETA MALE NETWORK
Members of the Zeta Male Network are men who are related, married to or in the lives of members of our organization. ZMN provides its members with an opportunity to participate in various service projects and events with members of the sorority and interact with other gentlemen whose lives are impacted by members of Zeta.
If you are interested in learning more information, please contact us at (877) ZPB-1920 or at taupsizeta@yahoo.com